Benjamin Netanyahu, the prime minister of Israel,
drew a red line
on Iran's nuclear program at the UN general assembly.
So I think that we should to print a red line instead.
The 3D model: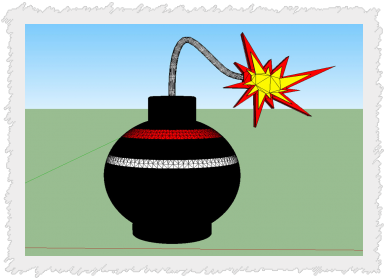 Download the STL files.
Printing the parts:
Assemble the rings:
Gluing the spark with acetone:
Using some filament as the fuse and gluing it with acetone to the spark and the bomb.
Warming up a little the filament and shaping it.
The result: